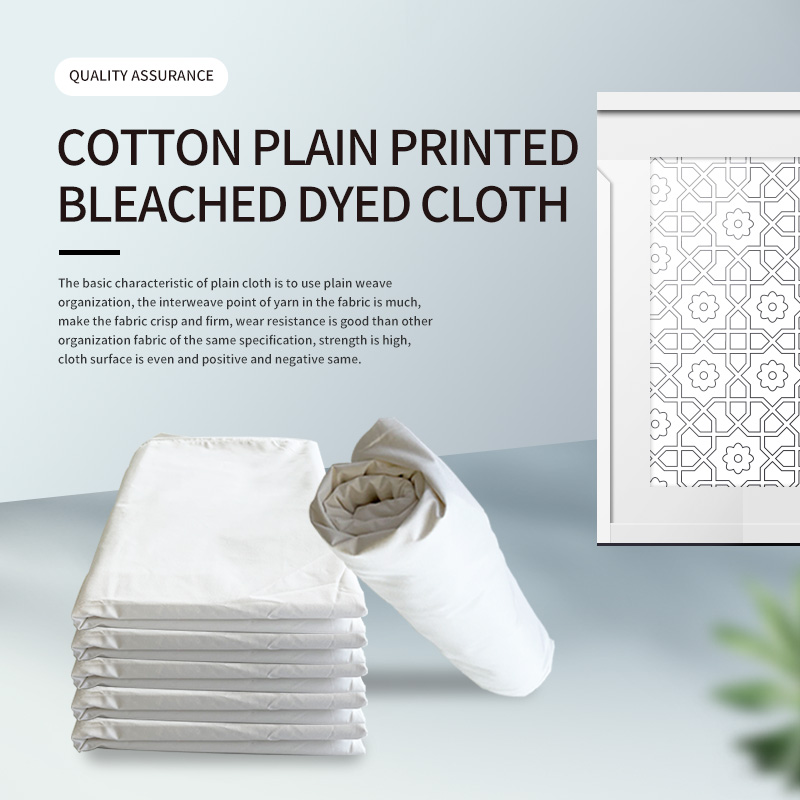 A fabric made of plain weave is called plain weave or plain weave. Plain cloth means that the warp and weft are interwoven at every other yarn (i.e. the yarn is one up and one down). This kind of cloth is characterized by interweaving points, fast texture, scraping, flat surface, relatively thin and light wear resistance, good air permeability.
According to the thickness of the warp and weft yarn used, it can be divided into coarse plain cloth, medium plain cloth and fine plain cloth.
1. Coarse plain cloth, also known as coarse cloth, mostly with pure cotton coarse yarn woven. It is characterized by rough and thick cloth body, cloth cotton knot impurities more, fast and durable. Market coarse cloth is mainly used as clothing interlining. In mountainous rural areas, coastal fishing villages also useful market coarse cloth to do shirts, quilt. Dyed material for clothing and trousers.
2. The flat cloth is also known as city cloth, the market is also known as white city cloth, with special cotton yarn or viscose yarn, cotton viscose yarn, polyester yarn weaving. It is characterized by a tight structure, flat and plump cloth surface, solid texture, feel hard. Market flat cloth is mainly used as bed cloth, lining cloth also used as shirts, pants, sheets. Medium plain cloth is mostly used as bleached cloth, color cloth, gray cloth. After processing for clothing cloth, etc.
3. Fine plain cloth, also known as muslin, is made of fine cotton yarn, viscose yarn, cotton viscose yarn, poly-cotton yarn and so on. It is characterized by thin and soft cloth body, thin and compact texture, cloth surface impurities. Muslin on the market is mainly used as flat cloth. Muslin is mostly used as bleached cloth, color cloth, gray cloth. After processing, it is used as underwear, pants, summer outerwear, smocks and other fabrics.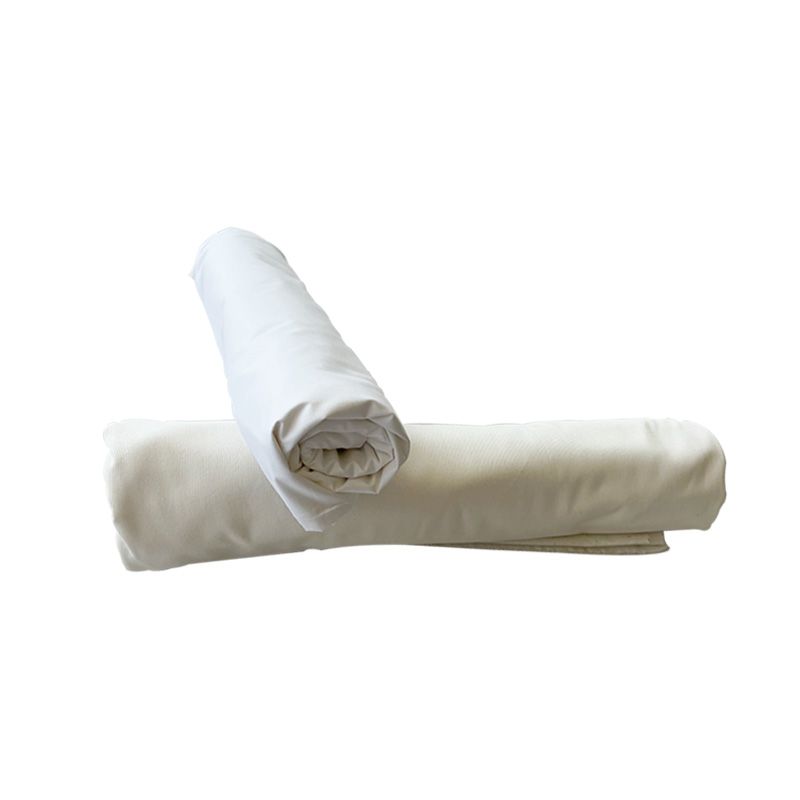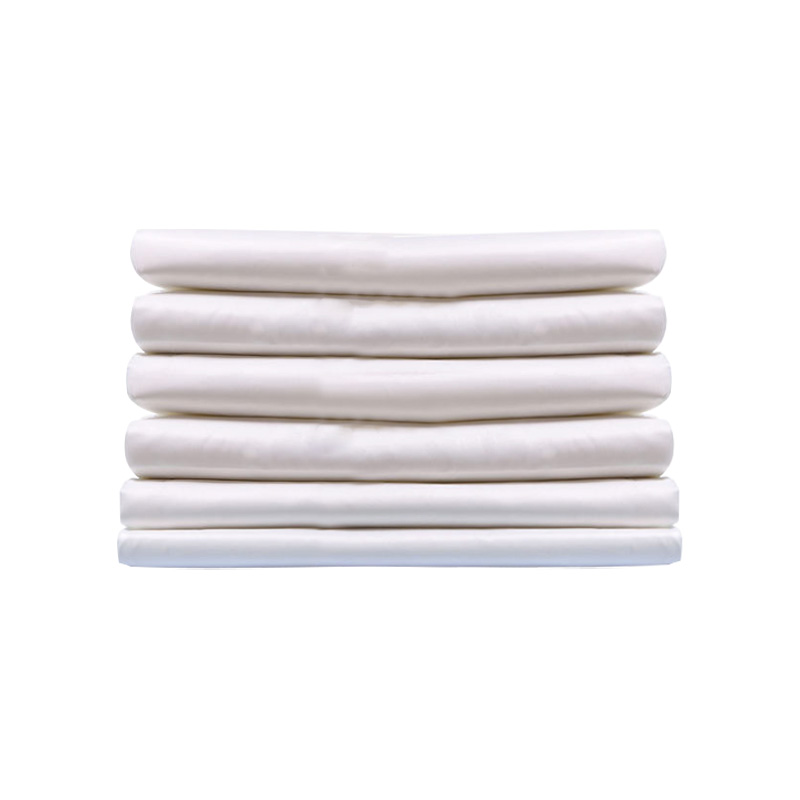 Plain cloth features
1.The basic characteristics of plain cloth is the use of plain weave organization, yarn in the fabric interweaving points, so that the fabric is crisp and firm, better wear resistance than other fabrics of the same specification, high strength.
2.The cloth surface is uniform and the front and back sides are the same.
3.In the same specifications, compared with other fabrics the thinnest.
4.The fabric is not easy to wear, anti-hook wire performance is good.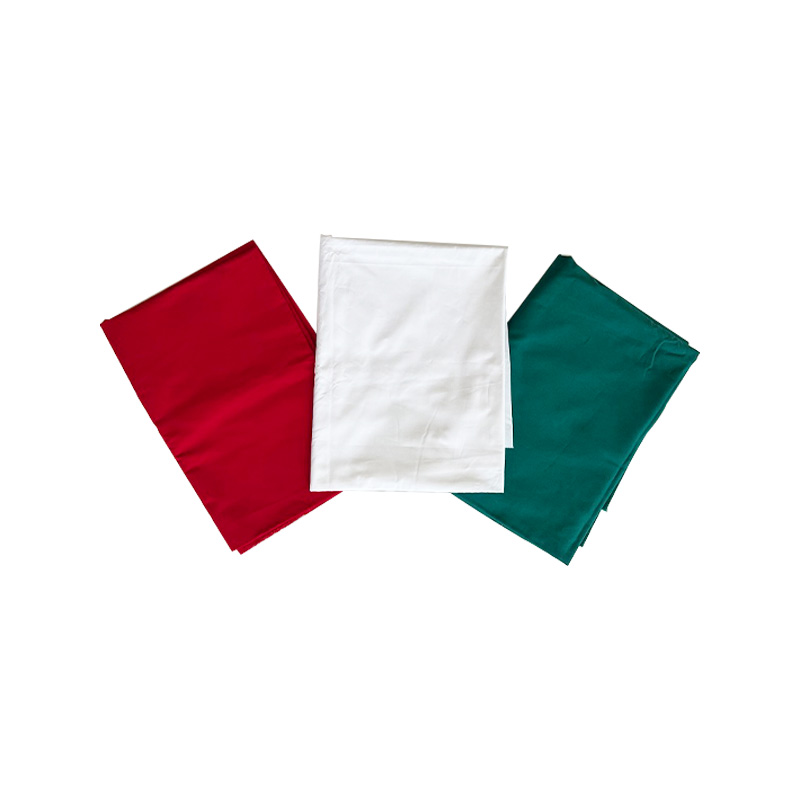 Leshan Yonghong Textile Co., Ltd. mainly engaged in cotton, chemical fiber grey fabric production, processing, sales. The company's annual output of medium and high-grade grey fabric is nearly 10 million meters, the annual sales revenue is nearly 100 million yuan, the company has more than 70 production employees and management personnel. After more than 20 years of development, the company now has 72 sets of new wide-width high-speed air-jet looms, and two sets of related supporting warping and sizing equipment. Our company has departments including general Office, Finance Department, production Department, supply and sales Department. The production workshop includes warping and sizing workshop, weaving workshop, finishing workshop, etc.
Since its establishment, our company has been focusing on product quality and new product development, and actively expanding product sales channels. We mainly provide all kinds of semi-finished products for bedding, labor protection and medical use. Our products not only sell well in Sichuan, Jiangsu, Zhejiang, Guangdong and other places, but also sell to the United States, Europe, Africa and other countries and regions, and are well received by customers at home and abroad.
Luo Yongzhong
184205582@qq.com
Disclaimer: This article is reproduced from other media. The purpose of reprinting is to convey more information. It does not mean that this website agrees with its views and is responsible for its authenticity, and does not bear any legal responsibility. All resources on this site are collected on the Internet. The purpose of sharing is for everyone's learning and reference only. If there is copyright or intellectual property infringement, please leave us a message.