There are hobber bits, submerged drill bits, corrugated joint column tooth brazing bits, inlaid tooth hobber bits and reaming drill bits in the drill bit series.
1.Hobbing drill bit.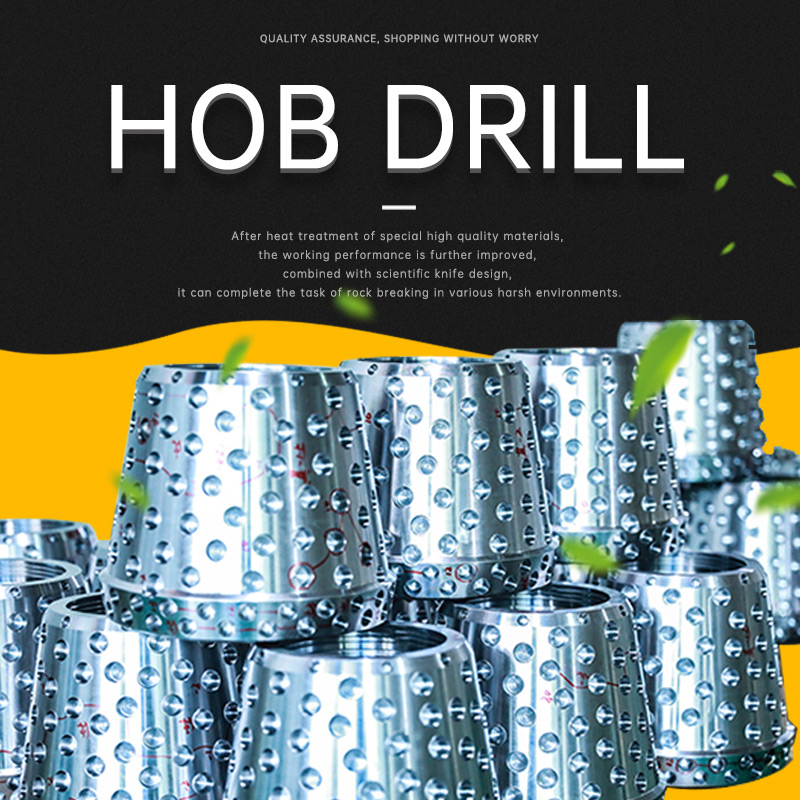 After selecting unique high quality materials for heat treatment, the working performance is further improved, and then combined with the scientific cutter design, it can complete the rock breaking task excellently under various harsh environments. The high quality dynamic seal assembly ensures that the hobber bit can work normally in the water-bearing layer without jamming or partial grinding. It is generally used in the drilling of hole diameter from 800MM to 1400MM, and each bit can bear at least 80KN load.
2. Submersible Drill Bit.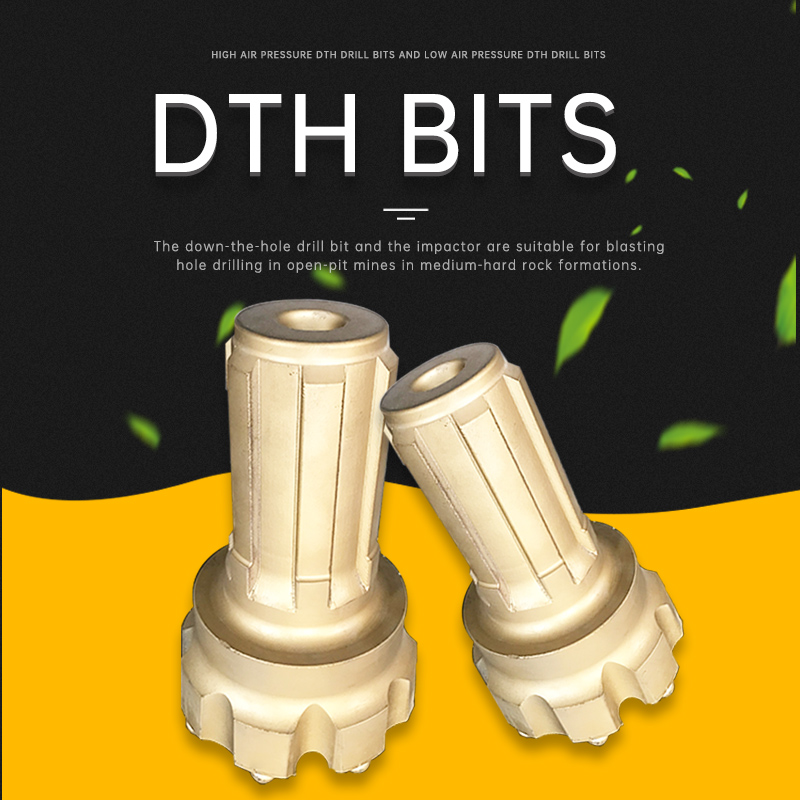 The submersible drill bit and the impactor are suitable for drilling gun holes in open pit mines with medium and hard rock layers. There are two kinds of drilling bits: high air pressure drilling bits and low air pressure drilling bits. Other drill bits with different specifications can be customized according to your needs. The key connection size and appearance can be redesigned according to customers' specific requirements.
3. Corrugated joint pillar tooth drill bits.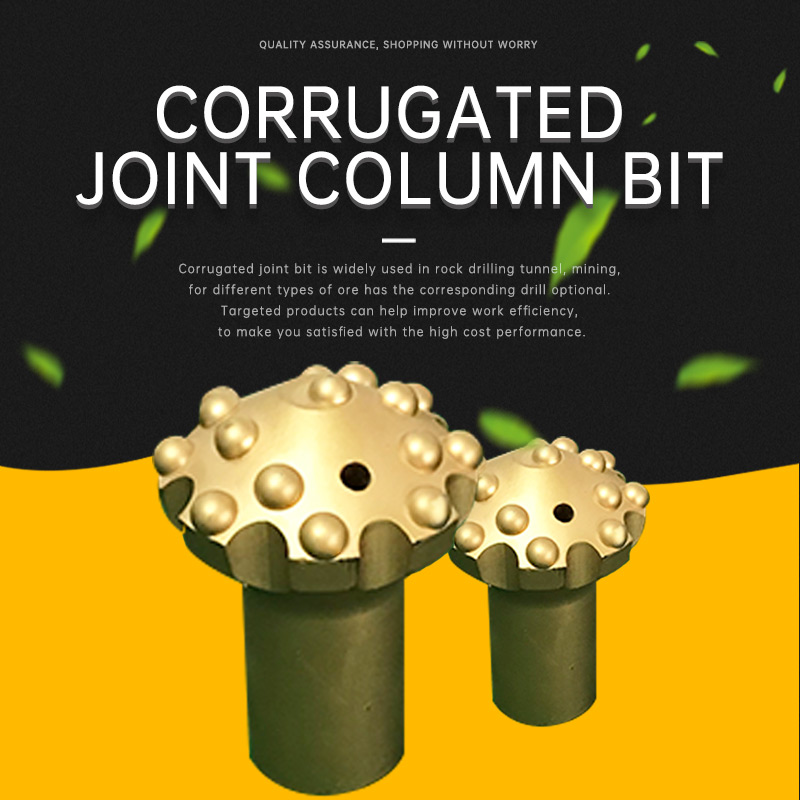 Corrugated joint bits are widely used in rock drilling and tunneling, mining, and there are corresponding bits available for different types of minerals. Targeted products can help to improve efficiency and achieve a high-cost performance to your satisfaction.
4. Hobbing bits with teeth.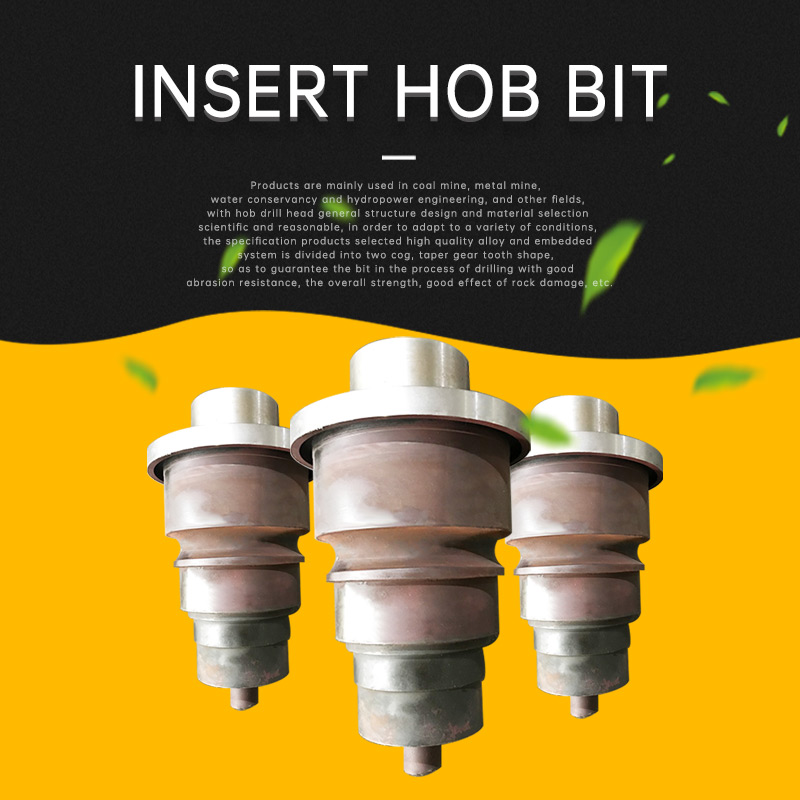 The overall structure design and material selection are scientific and reasonable. In order to adapt to diversified working conditions, this specification is made of high-quality alloy and the alloy is divided into two types of teeth: wedge-shaped teeth and tapered teeth to ensure good wear resistance, overall strength and rock-breaking effect in the drilling process.
5. Reaming bits.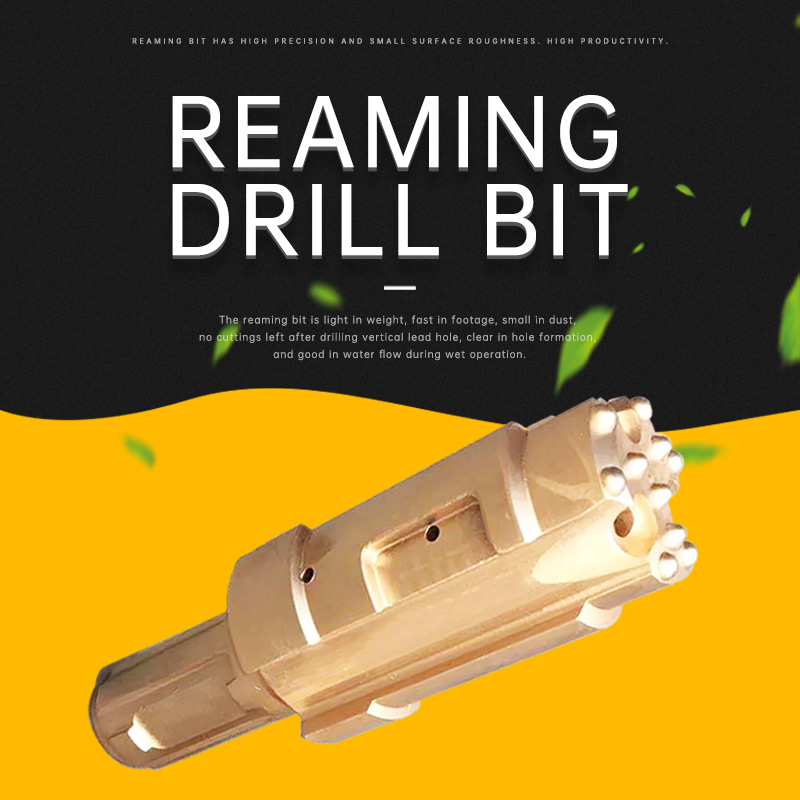 The reaming drill bit is light in weight, fast in progress, small in dust, no rock chips left after drilling the plumb hole, clear in hole formation, and good in water circulation in wet operation.
Sichuan Nock Drilling Machinery Co., Ltd. is a professional company dedicated to the design, manufacture, processing and repair of various portable full-hydraulic drilling rigs. The company has more than 30 years of mature and successful experience in drilling product manufacturing and marketing management. It has a professional team with professional titles including senior mechanical engineers, engineers, technicians, senior technicians and technicians from product research and development, manufacturing, testing, etc., and The pre-sale, in-sale and after-sale service teams are led by professor-level senior engineers for consulting, training, and drilling process guidance. The company currently has a series of fully hydraulic portable drilling rigs that are in line with international standards and are environmentally friendly, lightweight, modular, and high-efficiency. And in order to ensure the advanced nature, stability and practicability of products, the establishment of processing and manufacturing production lines, assembly and testing production lines. It has long been engaged in the import and export business of various drilling machinery and equipment and drilling raw and auxiliary materials.
Contact Person:Liu Feike
Email:705877195@qq.com nockdrill@gmail.com
Disclaimer: This article is reproduced from other media. The purpose of reprinting is to convey more information. It does not mean that this website agrees with its views and is responsible for its authenticity, and does not bear any legal responsibility. All resources on this site are collected on the Internet. The purpose of sharing is for everyone's learning and reference only. If there is copyright or intellectual property infringement, please leave us a message.