Neolix X3 Plus certified for autonomous driving trials by Ministry of Science and Technology of Thailand
On March 3, 2023, the Thai Ministry of Higher Education Scientific Research and Innovation, the Thai National Science and Technology Development Agency (NSTDA), the Thai Department of Science service (DSS) and Science Service Promotion Foundation announced the results of the automotive application test of Neolix's X3 Plus autonomous vehicle.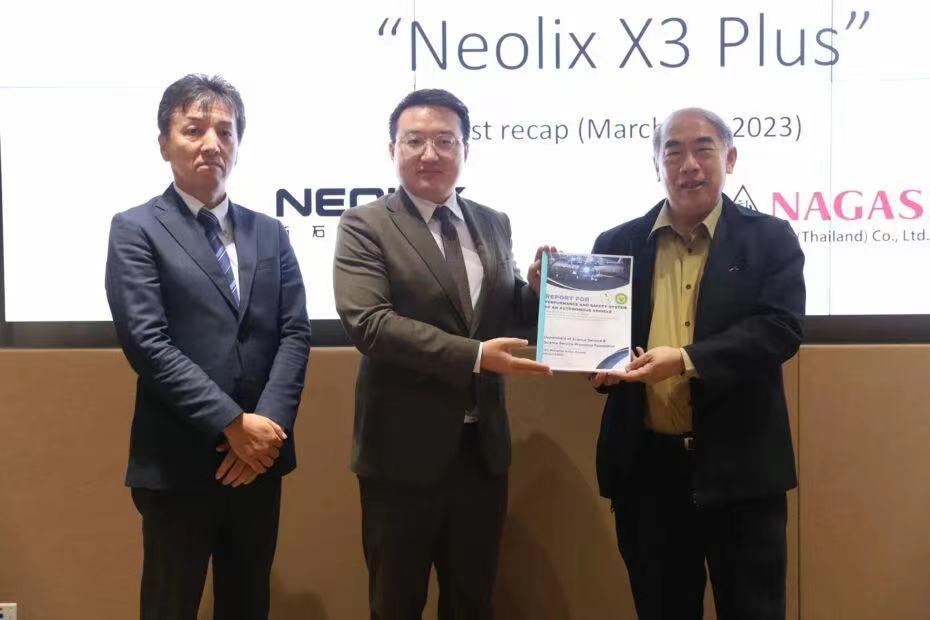 Mr. Pathom Sawanpanyalert M.D., Director General, Department of Science Service (DSS), said that this testing of autonomous vehicle was completed under the collaboration of Neolix Autonomous Vehicle and Nagase (Thailand) Co.,Ltd. The vehicle test was equipped with high-precision positioning tools referencing Euro NCAP, a world-class standard, along with a team of researchers from the Innovation Robotics and Automation Group Division of Engineering Materials to support this mission. The three days test was conducted in five scenarios: adaptive cruise control, unprotected right turn, unprotected left turn, automatic braking, and obstacle avoidance.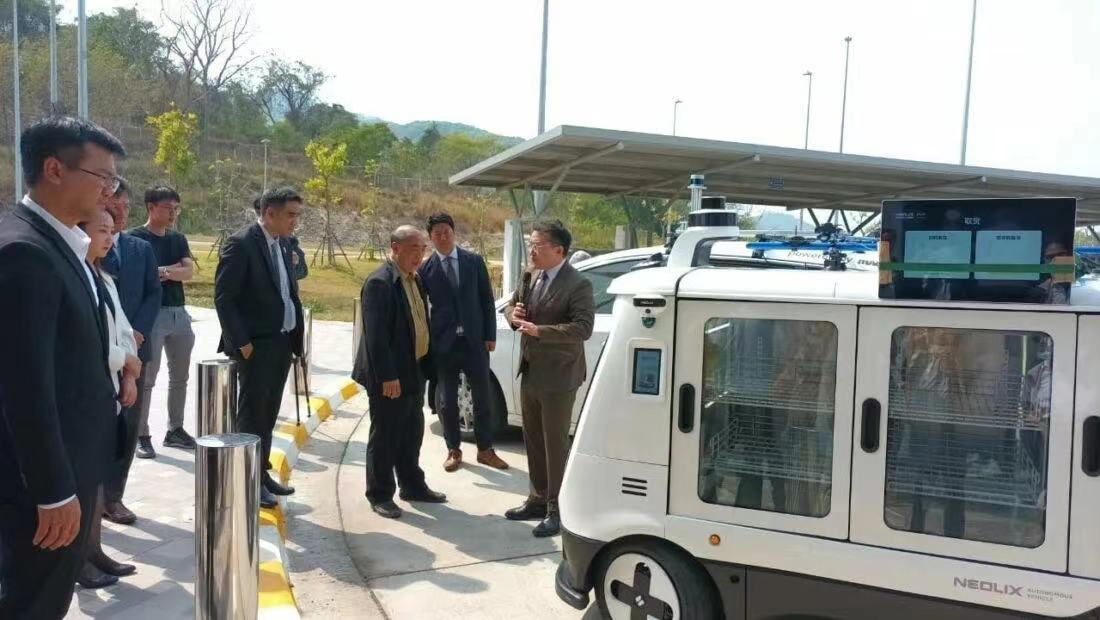 Aware of the stability of Neolix autonomous vehicles, the Nagase company is pleased with the test results. And it is a confirmation that such cooperation will benefit the work plans of all departments involved.
Mr. Yuchen Zhang, Country Manager of Neolix, said that it was a great honor to receive feedback from all departments involved in testing the application of autonomous vehicles. This time, the test can confirm the cutting-edge innovation and ultimate safety of Neolix autonomous vehicle.
Currently, Neolix autonomous vehicles are reportedly being used in Thailand in many scenarios, including working with retail stores and delivering medical supplies for hospitals.
Company:Neolix Technologies Co.,Ltd.
Contact Person: Xin Li
Email: marketing@neolix.cn
Website: https://www.neolix.cn/
Telephone: 010-5957-6401
City:Beijing
Address:6/F, Block A, Yicheng International Center, 10 Ronghua Middle Road, Daxing District, Beijing
Disclaimer: This article is reproduced from other media. The purpose of reprinting is to convey more information. It does not mean that this website agrees with its views and is responsible for its authenticity, and does not bear any legal responsibility. All resources on this site are collected on the Internet. The purpose of sharing is for everyone's learning and reference only. If there is copyright or intellectual property infringement, please leave us a message.